With my dual focus on film and urban planning I couldn't resist this great short film by Melbournian Nathan Kaso using tilt-shift effects to give the illusion of Melbourne as a giant train set (or possibly a more functional version of the newest SimCity). While I know applications like Instagram have made tilt-shift overly familiar as a creative device, there's a big difference between using it well and using it badly. Kaso knows how to use it well, with an excellent choice of subjects, time-lapse to enhace the toy-like effect, and very evocative use of sound and music.
(Update, 29/4: This has started turning up everywhere, and The Age has an interview with Kaso here.)
Kaso also has a similar film for Sydney which isn't quite as polished, but still very good.
As an aside, having mentioned the new SimCity, I would love to have tried out the game and potentially updated my previous thoughts on the franchise, but have had to hold off given my teaching commitments this semester. It sounds like by doing so I've been spared a frustrating experience, with mounting reports of problems with the game, including fixes that just make things worse. My favourite problem: the poor person whose city was filling with taxis.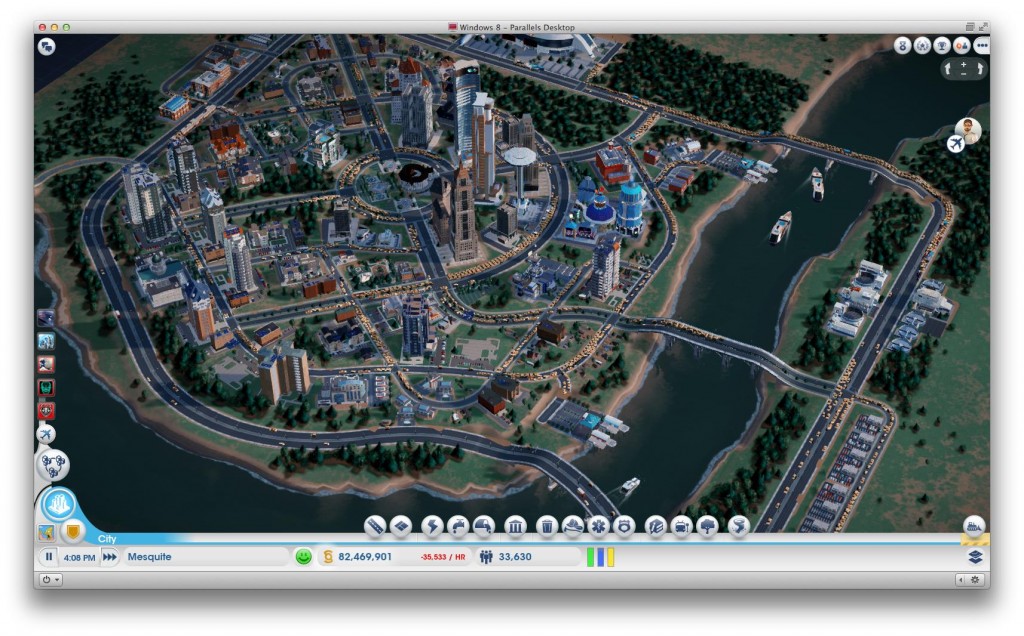 At least you should be able to get home on Saturday night.
And a further update, 11/5: Tilt shift is obviously all the rage at the moment as The Age also featured this nifty short on their website. By Philip Watts, and presumably done completely independent from Kaso's work, it nevertheless works as a nifty follow-up. If Kaso's film is SimCity Melbourne, this is SimCity's disaster mode. And it's a clever play on disaster movies at the same time.