Back in 2008, when we were working on Planning News, Tim Westcott Gilda Di Vincenzo and I put together a "Planning Nerd Christmas Gift Guide." It proved unexpectedly popular – which in Planning News terms roughly means somebody once mentioned to us that they had read it – so we repeated the exercise in 2009. It seemed like a good concept to dust off, so I have updated those old entries and added new gifts to create a new 2014 version. Thanks to Gilda and Tim for their contribution to the original.
This Christmas season, planners and their kin everywhere will face the eternal question: what to buy for the planning nerd who has everything? Once that special planner in your life has all the PIA merchandise, their own copy of ShadowDraw, and a scale ruler, what else is there? Well, we're here to help.
The Planner by Tom Campbell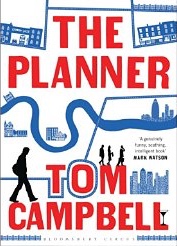 Planners have it rough in popular culture. There's the planner from the first couple of seasons of Parks and Recreation, Chris Haywood's dodgy builder / planner in Grass Roots, and then… well, aspiring planner Steven Coren from Seinfeld. However that may be about about to change with the recent publication of Tom Campbell's The Planner, which may yet do for planners what Ayn Rand's The Fountainhead did for architects and right-wing nutcases.
It follows the life of a young planner in London who is having something of an existential crisis, told in a style that is part Nick Hornby, part Sir Peter Hall. It's a very entertaining read, full of good one-liners about the life of a planner and a range of unflattering portraits of London.
Availability: You can support local retailing by getting it from Readings or alternately go through Amazon (who do have it for Kindle).
Urban Planning Apparel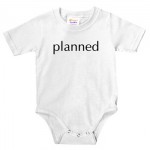 For too long, planners have languished without a true uniform: barristers have wigs and gowns, design professionals the black skivvy… but what of planners? Well, online retailers such as Zazzle and Cafe Press between them have a truly bewildering array of planning-themed clothing items. You can choose the elegant simplicity of an "I ♥ Urban Planning" sweater, exude class in a T-Shirt reading "Urban Planners Know Where to Put It," or celebrate the arrival of junior planners with urban planning themed baby items (pictured). And, of course, about a gajillion variations on "Keep Calm and Trust the Town Planner."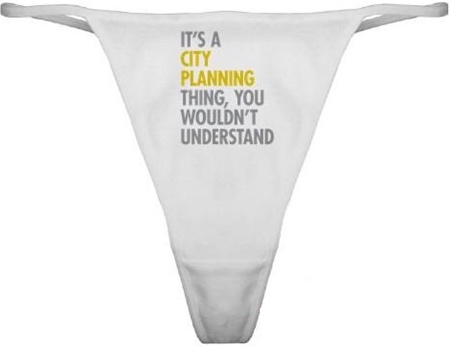 The exact reasons and circumstances in which anyone would want "It's a City Planning Thing, You Wouldn't Understand" written on their G-string are still under investigation.
Availability: Zazzle, Cafe Press.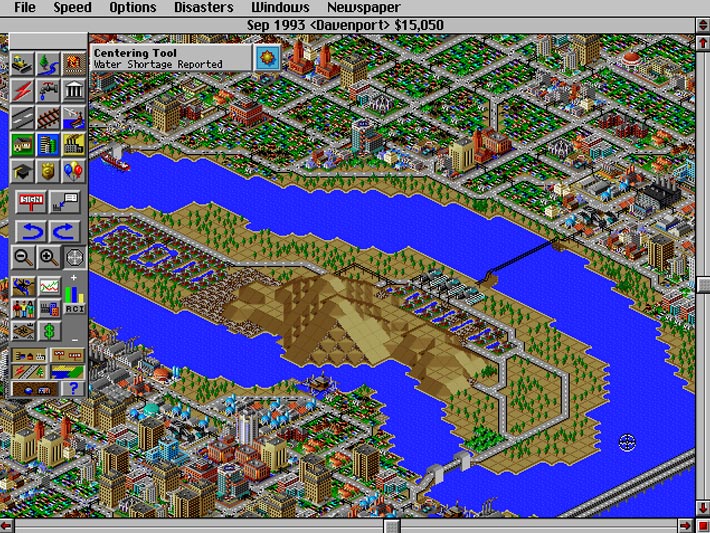 Classic Sim City
Forget all the imitators (including all SimCity released since): there are only two SimCity games the special planner in your life really wants to play. Those are the all time classic SimCity 4, or if you're feeling really retro and pre-VPPs, SimCity 2000. Fortunately both can be readily run on current computers, including Macs. So there is no longer any excuse for not keeping all your splines fully reticulated.
Availability: SimCity 2000 is available for Mac and PC on gog.com; SimCity 4 is cross-format on Steam, although for Macs the updated version on the Mac app store is recommended. Steam and gog.com both have options to gift games.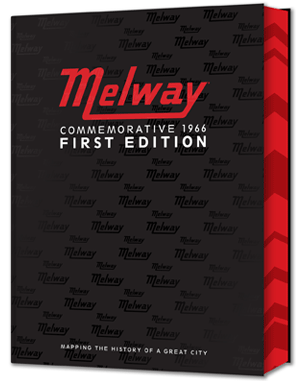 Melway Edition 1 Reprint
While we're on retro items, older Victorian planners will remember a thing called Melway, which was basically Google Maps with better battery life and far more beautiful, detailed maps. We worry a little about Melway as they are now reduced to tweeting, slightly forlornly, that they do still exist. They do, in fact, have excellent products for tablets and smartphones, but the undisputed king of Melway memorabilia is the commemorative edition 1 reprint.
We can tell you from experience that for any planner of Melway-bearing age, this has an almost hypnotic effect. They will open the presentation box and gaze on the sacred texts much as a non-planner would open the Ark of the Covenant. And rightly so.
Availability: Direct from Melway themselves.
Rush Hour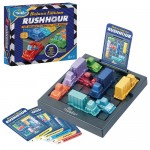 One for those planners who don't get enough exposure to traffic engineering in their day-to-day work, this surprisingly addictive puzzle requires you to free a car from an over-congested parking lot. At first glance many of the puzzles seem insoluble, but as any traffic engineering expert witness will insist at VCAT, all car spaces are accessible, it just might take a few extra vehicle movements. A range of expansion packs (with extra puzzles) are available, and the game can be purchased in a deluxe edition or – for latte-sipping inner city leftists – a version that replaces all the cars with trains.
Availability: Most games and puzzle shops, www.thinkfun.com.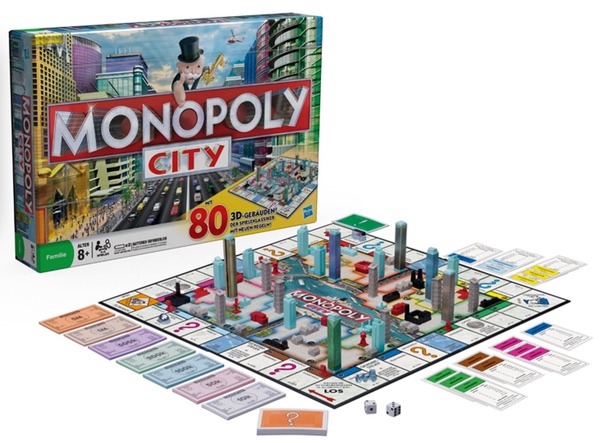 Monopoly City
Everybody loves Monopoly. Who wouldn't appreciate the fun of using distorted market conditions and constrained housing supply to extract excessive rentals from transient tenants? But when that thrill has started to wane, there's always Monopoly City, which takes the classic gameplay beloved by generations stuck in holiday accommodation without a television, and adds a whole new layer of fun: planning permits.
The railway squares have been replaced with new "planning permission" squares, which allow players to ruin their rivals' residential neighbourhoods by building industrial uses in them. You can also build a stadium, which yields extra income on every circuit of the board (presumably from repeatedly selling the naming rights).
Out of print but can be purchased (at a bit of a premium) through Amazon.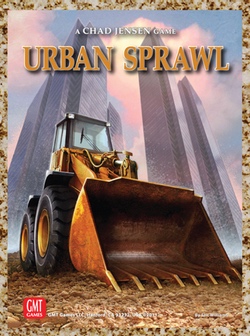 Urban Sprawl

If you're after a nerdy planning board game and Monopoly City isn't nerdy enough, there's always Urban Sprawl. We haven't played this ourselves, but here's the publisher's description:
Players assume the roles of entrepreneur, tycoon, and politician—each helping in the development of a hypothetical "Anywhere, USA." Wealth and Prestige will be earned and spent throughout the game. Buildings will rise only to later be demolished for better and larger fare.

Throughout the game players will gather valuable Permits. These will result in either a wealthy Investment or the foundation of a new building Contract. Players will strive to become dominant in one or more building Zones in order to acquire beneficial political offices.
Sounds tremendously nerdy, a perception not dispelled by this guy's YouTube review (although it must be said, he's not a fan).
Availability: Amazon.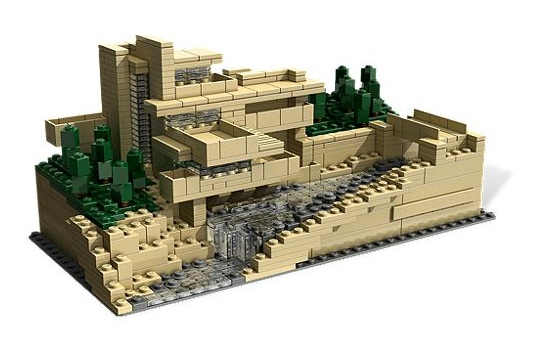 Lego
Lego has long introduced children to the simple pleasures of building whatever the imagination desires, and the company clearly recognise the role their toy plays in warping innocent minds into built environment nuts. For example, they have the Lego Architecture line, which introduces children of all ages to the qualities of architectural design by being about 50% more expensive than regular sets.
Planners may, however prefer the modular building line, which involves a new set each year that connect together to make an idealised town streetscape (picture below). There's even a Town Hall, which includes a customer service area that we choose to view as a planning enquiry counter.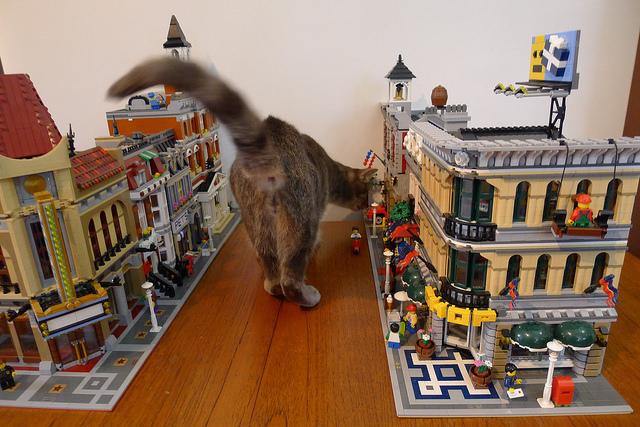 Important note: cat not included in product.
Availability: Toy Shops, www.shop.lego.com.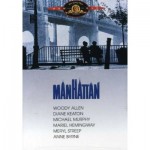 Planning DVDs
There are any number of great urban movies available on DVD. There's Dziga Vertov's documentation of the vibrant urban community of Stalin's Russia in Man With A Movie Camera; Woody Allen's exploration of the importance of Gershwin and black-and-white cinematography to inner urban place-making in Manhattan; depictions of the battles over Los Angeles' water and public transport infrastructure in Chinatown and Who Framed Roger Rabbit (although, oddly, neither ever features the phrase "referral authority"); the not entirely sympathetic depiction of a New Urbanist community in The Truman Show; a tribute to the transformative role resident groups can play in community governance in Hot Fuzz; and a frank assessment of the typical body count that results from a delayed planning application in Rocknrolla. Perhaps the ultimate planning-themed movie, though, is Alex Proyas' Dark City, in which a series of all-powerful, pasty-faced bureaucrats enslave humanity through their masterly manipulation of the built environment. That's what we're all after, really, isn't it?
Availability: Wherever DVDs are sold!
Crap Towns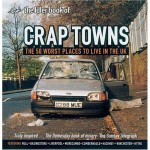 Let's face it, many planners have a clearer idea of that they don't want than what they do. Why not indulge that impulse with Sam Jordison and Dan Kieran's ode to community malaise (and the arrogant snobbery of outsiders) with Crap Towns: The 50 Worst Places to Live in the UK? Although as one online reviewer put it, with admirable understatement: "If you are easily offended and patriotic about your home town perhaps it isn't the book for you." (The ominous question is: how many are planned communities?)
Availability: Bookstores or through Amazon.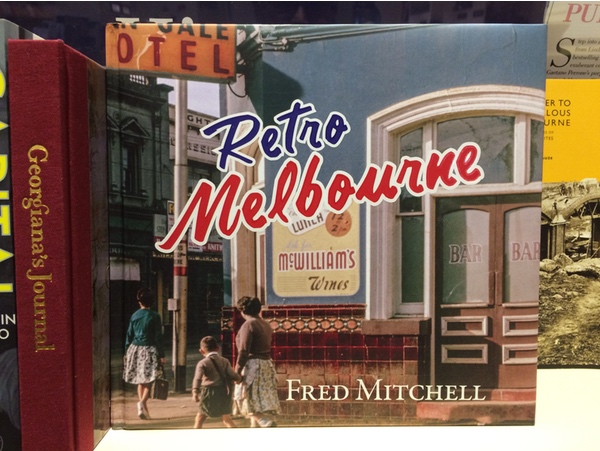 Retro Melbourne by Fred Mitchell
Here's where I declare an interest: the author of this one is my great uncle. But I legitimately think this one will be of interest to Melbourne planners. Fred took countless photos around Melbourne from the 1950s onwards, about which I've written before, and this book collects together a selection of his best shots, giving a great look at a lot of familiar locations. (My favourite is the "Old Tin Shed" that sits on the current Emporium site.) He also sells prints through Redbubble here.
Availability: I've seen it at most of the bigger bookshops in Melbourne (eg Dymocks, Readers' Feast, and Readings). Here's Readings page for it, and here it is at Booktopia.
Make Your Own Planning-Themed Items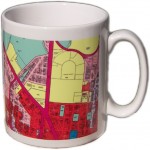 If you really want to crank the planning nerd factor up to 11, why not just make your own planning-themed item? Digital printing services such as Snapfish can now put your special planners' favourite design or zoning map* onto cups, T-shirts, jigsaw puzzles, mousepads, stubby holders, and countless other items. Pictured is an example of a planning zone mug: not only does it clearly let everyone know the recipient is a true planning nerd, but you know it isn't going to get stolen from the tearoom.
* They have a favourite zoning map, right?
Availability: www.snapfish.com.au.