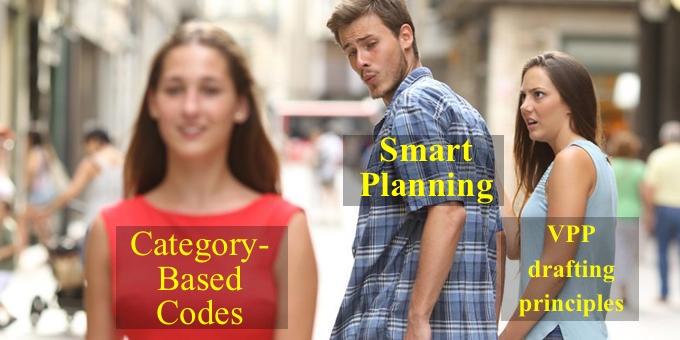 This piece was written for the December 2017 issue of Planning News.
By the time you read this the Smart Planning program will have completed its consultation period after the release of its October discussion paper on the VPPs. The state government will be attempting to roll out its reforms exceptionally quickly, with some material promised by the end of the year and gazettal of a final package of VPP reforms expected by July.
It's a nerve-rackingly short timeframe. The pace of change invites doubt about the genuineness of the consultation – is there really scope to stop, think, and potentially change course if the consultation raises legitimate issues about the package proposed? Is it long enough to sufficiently "debug" a complex set of changes? I fear not. This is, unfortunately, a deeply problematic set of reforms.
The problem with system reform like this is it all sounds great – yay! Smart! – but the problems are in the detail. This is why the timeframe allowed for the reforms is so challenging; it is also why it is difficult to unpack the issues with this paper in the space available here. Suffice, then, to make a few key points.
Continue reading →